The origins of trompe l'oeil can be traced back to the Italian Renaissance, where artists such as Andrea Mantegna and Giovanni Battista Tiepolo utilized the technique in their paintings to create the illusion of depth and realism. Trompe l'oeil continued to be popular throughout the centuries, with artists such as William Harnett and John Haberle incorporating the technique in their still-life paintings during the late 19th century.
In the world of fashion, the use of trompe l'oeil began to gain popularity in the 1920s and 1930s, with designers such as Elsa Schiaparelli and Madeleine Vionnet incorporating the technique in their garments. Schiaparelli, known for her surrealist designs, used trompe l'oeil to create the illusion of bows, pockets, and other embellishments on her garments. Vionnet, on the other hand, used the technique to create the illusion of draping and pleating, allowing her to construct garments with minimal fabric.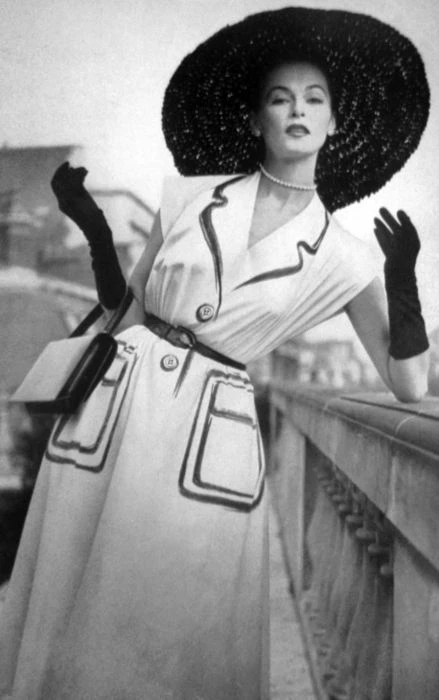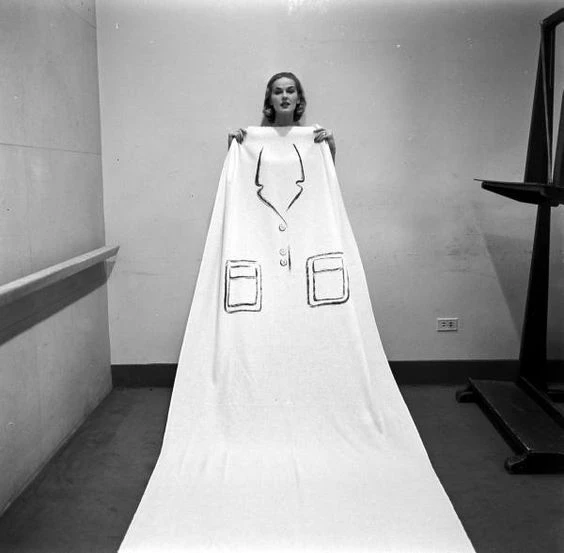 As the years went by, designers began to experiment with trompe l'oeil in new and innovative ways. In the 1960s, designer Rudi Gernreich created a swimsuit that featured a trompe l'oeil print of a naked body, challenging the conservative views of the time. In the 1980s, Jean-Paul Gaultier used the technique to create the illusion of corsets and lingerie on his garments, subverting traditional gender roles in fashion.
Today, trompe l'oeil continues to be used by designers to create eye-catching and playful designs. Designers such as Thom Browne and Jeremy Scott have used the technique in their collections, creating garments with trompe l'oeil prints of suits, ties, and other menswear staples. Other designers like Junya Watanabe and Rei Kawakubo of Comme des Garçons have used trompe l'oeil to create unconventional silhouettes and shapes.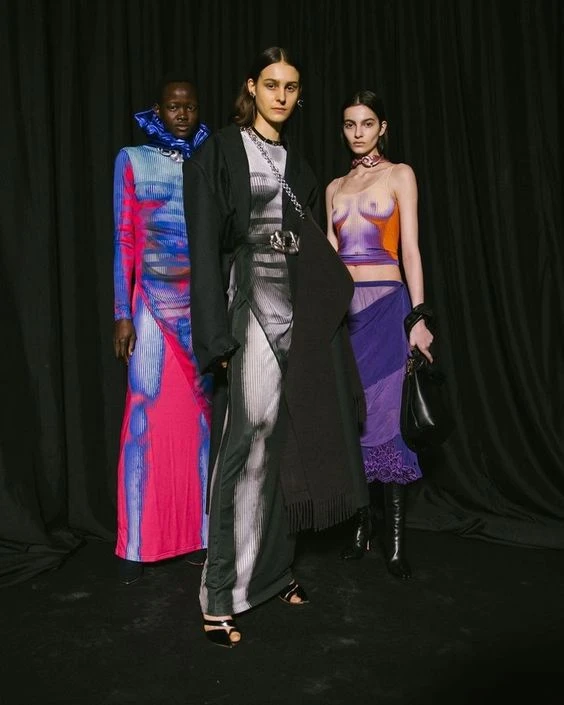 In conclusion, trompe l'oeil is a technique that has a long and varied history in both art and fashion. From its origins in the Italian Renaissance to its modern use in contemporary fashion, trompe l'oeil has been utilized by designers to create illusions and challenge traditional ideas of the dress. As fashion continues to evolve, it will be interesting to see how designers will continue to use trompe l'oeil to push the boundaries of what is possible in fashion.